The published texts exclusively reflect the individual authors' opinions and not those of the editing editorial offices and publishing platforms
Author: Ferit Johannes Tekbas
Locaton: Germany
Format: Text
Subject: Society
Text Duration: ca. 10 minutes
Language: English
Title: Mishel Tarek el Dunya: The extraordinary story from a survivor of 1915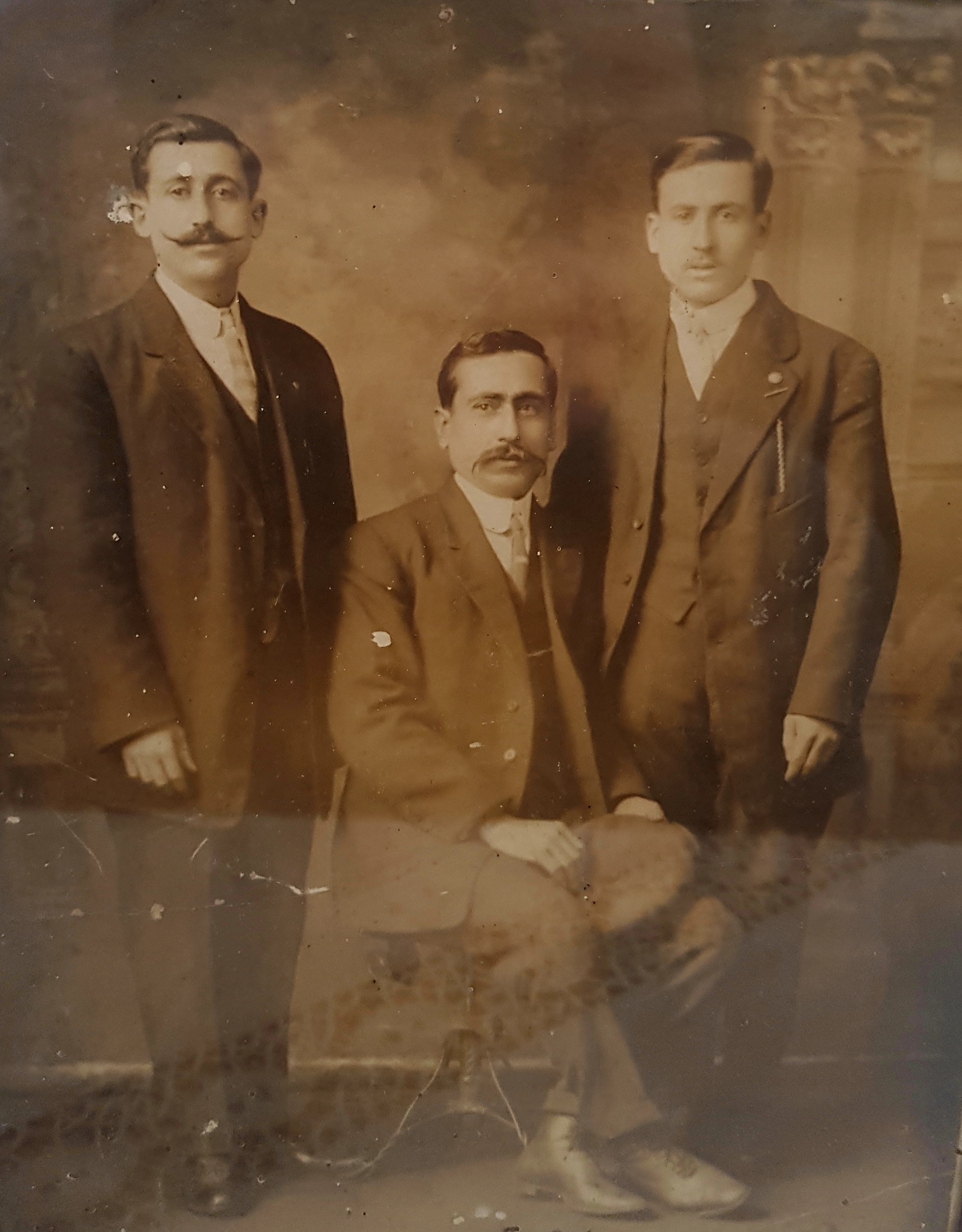 New York 1912: From left to right: Mishel Tarek El Dunya (Grandfather of Ferit), Basil Tarek El Dunya (Uncle of Mishel Tarek El Dunya), Source: Ferit Johannes Tekbas
Mishel Tarek el Dunya: The extraordinary story from a survivor of 1915
I am writing this to honor everyone who was deported and lost their lives in 1915. I wished to write for a long time about this dramatic family history. Then later on, at the Central Council of Oriental Christians in Germany, of which I am a board member, I realized that I had to write about it since what my family went through is something many minorities and Christians in the Middle East have experienced as well. Whether we are Antiochian Orthodox, Armenians, Assyrians, Jews, Syrians, Greeks, Yazidis, Alevis, and indeed many Sunnis, we all have lost people and family members and do share a mutual pain. To deal with such pain, it is essential that we all share this grief without prejudice. Never let those feelings of pain change into hatred. At this point, I would like to recall the words of Jesus Christ in Luke 6:27: "Love all people, even our enemies."
My grandfather Mishel Tarik El Dunya was born in 1887 in modern Samandag - Turkey as one of nine siblings, right after a great earthquake in 1871 completely destroyed the village of El Hirbene (Eskiköy) and many people lost their lives. As for his siblings, they were Milo, Maryam, Albert, Nasra, Elyas, Helen, Katrin and Barbara. Back then, 95 percent of the villagers were members of our family. However, after the earthquake and its aftermath, our families begun to build their houses in other parts of the Zeytunlu neighborhood. Tarik El Dunya family is one of the oldest families in Samandag. It dates back to the time of Saint Young St. Simon, who lived on the column and the Christian sect of Tarek El Dunya.
From the late 19th century, the Christian community in Anatolia, especially the Armenians, suffered massive persecution. Between 1910 and 1911, the first peak of persecution against Armenians in our region had been reached. The Orthodox in Antioch also faced pressure, but not as much as the Armenians. The Orthodox feared greatly for their future in the region, and so a large migration of our people happened. It was the same migration route as in the past.... They traveled in small boats from the port of Antioch (Al Mina) to the port of Alexandria in Egypt, where they boarded large ships and arrived in America within six months. Most of the Orthodox in the center of Antioch immigrated to South America, while the Orthodox community of Samandag relocated to New York and the surrounding area. In 1912, my grandfather's uncle, living in Al Mina, used to have some boats leaving for Alexandria. My grandfather traveled to Alexandria on one of his uncle's boats, then from there he and his brother Albert sailed on a large ship to New York, reaching there six months later.
My grandfather had left his wife, two small children and his father behind in Samandag. He hoped to move to America as soon as possible to work and have a secure life, and eventually take his family to New York. The sisters of my grandfather lived in Syria and Lebanon, and they were not in much danger as they were in Syrian territory. My grandfather and his family possessed about 200 hectares of land in Samandag. Their financial situation had been very good, but they were forced to leave their home and fear for their lives.
In 1914, prior to the outbreak of World War I, all Christians in the region, especially in Samandag, had been forced to abandon their homes and migrate at least 20 kilometers away. Pregnant women, small children and sick people were exempted. Plenty of members of my family were part of this deportation. First of all, my grandfather's father traveled to Idlib by foot, although he had reached an advanced age. My grandfather later learned that he starved to death on the way. My grandfather's first wife and his two younger children were the only ones who were unable to join the deportation and stayed at home. However, it was no salvation to stay at home. How were they supposed to feed themselves and their children with no money and no food, and with the state taking everything away from them? This was certain death for them as well.
My grandmother, Melek Danyel, whom my grandfather later married, told me that she was 10 years old during the deportation. She and her older siblings ended up joining the deportation and traveling all the way to Idlib, Syria, walking. There they lived in a tent on a field for a long time. Living in a dry field was not ideal, but at least they weren't in danger of death. One Syrian family showed mercy and donated a cow to them so that they were not going to starve. Needless to say, in those days, this cow was very valuable and important to them as it provided them with fresh milk for cheese making every day. Then one night, thieves attacked the tent in an attempt to steal the cow. Maryam Çapar, my grandmother's sister, did not let go of the rope of the cow, and the thieves started tearing the rope by stabbing Maryam's hands several times with knives, but Maryam did not let go of the rope even though she was covered in blood, and at that moment her Syrian neighbors came to her rescue, and luckily the thieves could not take the cow and ran away.
The other story my grandmother told me was about them eating grass out of hunger. One day, they spotted a tree nearby on which something strange hung that looked like a hazelnut. They gathered this nutlike product, then dried it for a couple of days and used stones to grind it into flour. From this flour, they made bread and ate it. All those who ate it suffered from severe stomach pain and fever for days. Most likely, it was a poisonous nut.
So after my grandfather and his brother moved to New York, they started to work as unskilled laborers in different places and factories. However, this income was never enough to support my grandfather, and he and his brother started a greengrocer's store in New York. Their income turned out to be very good, and they were able to transfer their family to New York. My grandfather wrote many letters to his family, but these letters remained unanswered. They were unable to receive any news from their home in Samandag. During World War I, while his letters to his wife and father went unanswered for years, my grandfather found himself consumed with curiosity and anxiety, constantly wondering, "Are my wife, children, and father still alive, or have they already died?" As my grandfather was reluctant to live under such psychological pressure, he decided to return to Samandag.
Together, they decided that his brother Albert would stay in New York and manage the business until Albert would hear from his brother Mishel again. It was decided that my grandfather would return home to Samandag first to find out if the family was still alive and if it was possible to live as a Christian in Samandag, and then it was Albert who would sell the store and return to Samandag. My grandfather eventually boarded the ship from New York to Alexandria in 1919 and arrived in Samandag six months later.
At that time, it was not easy for my grandfather to return to Samandag. In his house he only found the bodies of his wife and two children. They had starved to death, the children had dug holes in the floor of the house with their fingernails, evidence revealed. My grandfather was unable to find his father or his father's body in the house. He asked about his father from those who had traveled to Idlib. And he learned that his father, an old man, had starved to death on the way. My grandfather's father, George, was prosperous at home, and most likely none of them thought that one day they might starve to death.
My grandfather began to make plans to build a new life in Samandag. His brother Albert, who lived in New York, decided to stay in the United States for good. But since he was single, he asked his brother and his brother's family to find a woman in Samandag who would marry him, and to propose and get engaged to her on his behalf. My grandfather then chose Katrin from the Greymisti family to be Albert's wife and got her engaged in Albert's name, even though his brother Albert was away from Samandag. After Katrin was engaged, it was possible for her to go to New York to live with her fiancé Albert.
My grandfather married my grandmother Melek of the Danyel family in 1920 and together they had 7 children. Later, my grandfather was elected as the chairman of Samandag Orthodox Parish and the head of Zeytunlu village. He served in these two positions for a long time.
In those days, living conditions around Samandag and Antakya were bad in general. Between 1915 and 1922, a gang war was going on, and some gangs were trying to put an end to the existence of the Orthodox Christians living in that area. The Orthodox Christians in Samandag managed to survive thanks to the Armenian gang "Al Askar" (the Blond). Had it not been for the Al Askar gang, our presence in Samandag would probably have ended.
My grandfather Mishel Tarik El Dunya passed away in 1962, and grandmother Melek continued to live until 1985. She helped raise my brother and me, as my parents stayed in Germany. The graves of my grandfather Mishel and grandmother Melek are located in Eskiköy, Samandag. My grandfather's brother Albert died in Bridgeport USA in 1978. Having left New York in 1919, my grandfather and his brother both died without ever meeting each other again.
Ferit Johannes Tekbas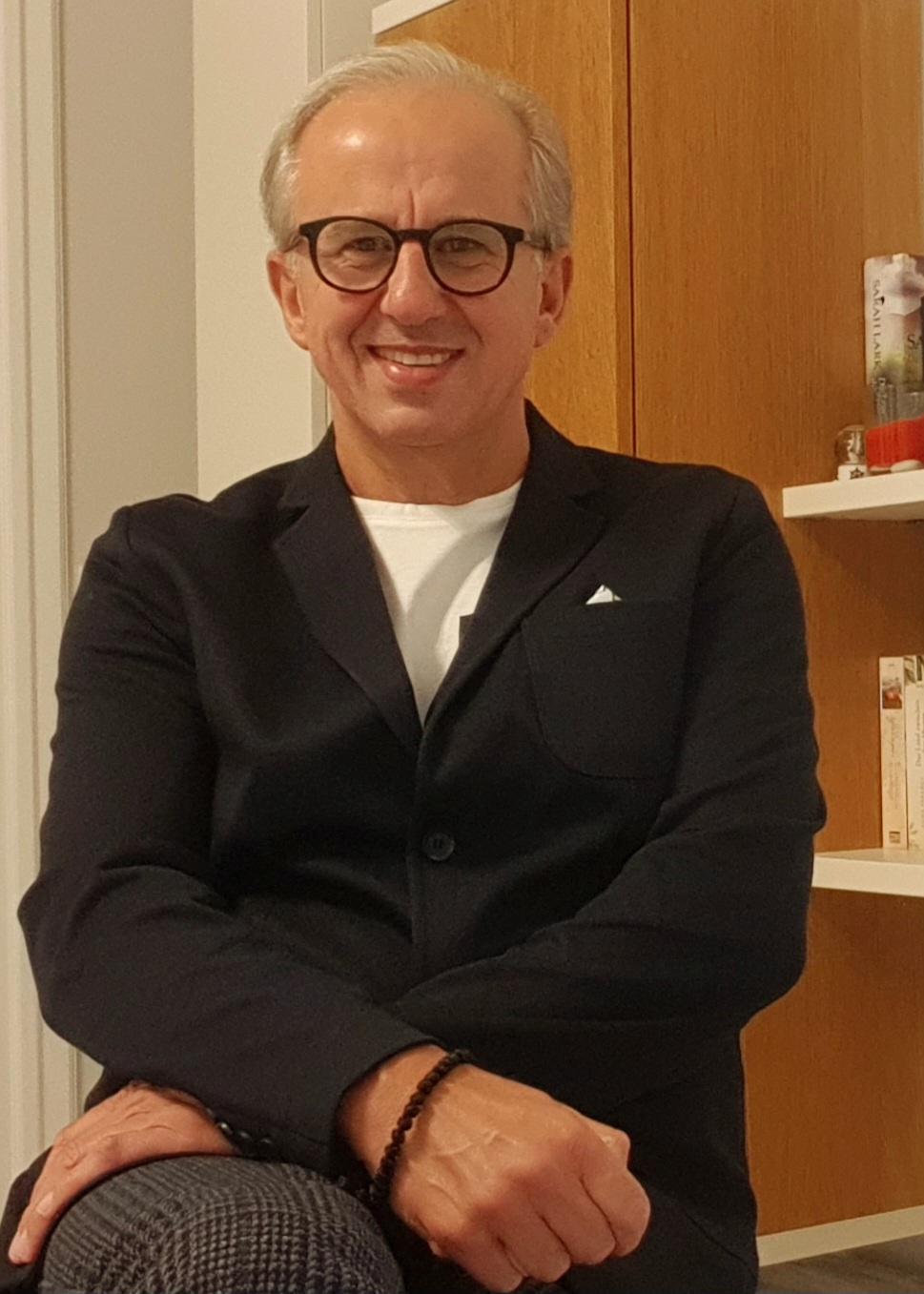 Source: Ferit Johannes Tekbas
Ferit Tekbas has been a member of the ZOCD board for many years. He was born in Turkey and grew up with his grandmother in Samandag, a municipality in Hatay province, up to the age of 14, when he moved to Germany in 1980. As one of the oldest families in Samandag, his family comes with a long but tragic history, just like the one about his grandfather. Ferit has now written down his knowledge of his grandfather's past on paper. During a brief interview, I discussed with Ferit Tekbas what motivated him to do so and his experiences as a Christian.
----------------------------------------------------------------------------------------------------------------------------------------------------------------------------------------------------------------------------
Requests should be addressed to: ZOCD, Mrs Daniela Hofmann, Rechte Brandstr. 34, 86167 Augsburg, Tel. 089 24 88 300 52,
info@zocd.de