The published texts exclusively reflect the individual authors' opinions and not those of the editing editorial offices and publishing platforms
Author: Simon Jacob
Location: Germany
Format: Text
Subject: Religion, Society
Date: 28.01.2022
Text duration: approx. 25 min.
Language: English
Title: Afzal - Peacemaker from Pakistan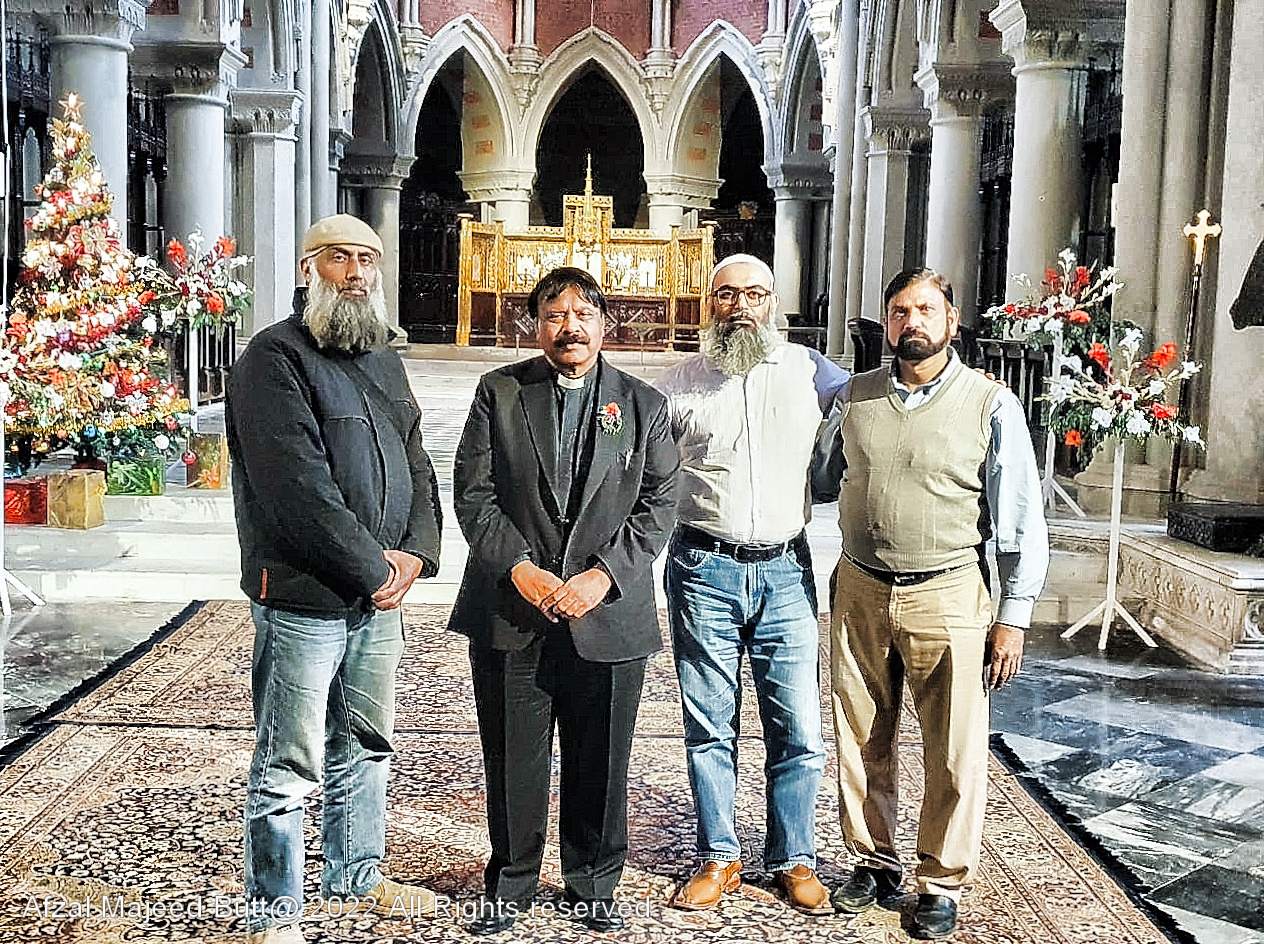 Source: Afzal Majeed Butt
Afzal - Peacemaker from Pakistan
In 2020, I was invited by the U.S. State Department to travel to the United States for three weeks, I had qualified for the
"International Visitor Leadership Program (IVLP for short)"
– to get to know religion, culture, politics, social life etc, better. The program had already existed for over 80 years and some world-renowned politicians, journalists, cultural figures, among them former German Chancellor Angela Merkel, were participants, or so-called "alumni" (graduates) of the program.
Two years have passed since then, and I'm still in frequent contact with politicians, institutions, participants and hosts I was fortunate enough to meet during this time. The program aims to connect people from all regions of this world, members of a wide variety of religions, ethnicities and cultures and as such offered chances for me to meet wonderful and extremely interesting people. One of our stops was the beautiful San Antonio in Texas, where I was fortunate enough to witness a "live rodeo" for the first time in my life. Today, you would probably say that Washington D.C. is "woke" and Texas is more "conservative". Well, I am from
Bavaria
– a federal state (Germany is a federal Republic) which is also considered "conservative." In turn, this means that cities like Berlin and Hamburg would be called "woke" as well. But as an objective participant, it was my task to observe and understand; regardless of the right-left polarization, which is the subject of heated and often very difficult discussions in Europe, as well. And since my beloved camera, a Canon 6D, which I have already taken pictures within the war zones of the Middle East, is a permanent companion of mine, I had to and wanted to take photos of the whole thing, of course. This was also the case during a big meeting of several IVLP groups from different continents, which was organized by the
"San Antonio Council FOR INTERNATIONAL VISITORS"
, who I want to thank for this wonderful event once again.
On this day, where so many different guests invited to the USA came together to eat, share and talk, I noticed that there were different flags in the fixtures at every table. The colors of China, Iran, Russia were among them, just like the variety of colors of other European, African or even Asian countries. Even then, I tried to picture how great the world would be if we, as inhabitants of this earth, would jointly strive to make peace and equality possible for all. Maybe all of this, especially given the current geopolitical tensions, sounds like the naïve thoughts of somebody who experienced war and doesn't want to relive it. And maybe it is. But should we give up because of that? No… I don't think so. We should regard the circumstances from the point of view of a single individual. If we do that, if individuals can start something, it can result in a rainstorm that fills entire oceans. We just have to want it; like I do; and like my cherished friend does, who I met during this relaxed and pleasant evening.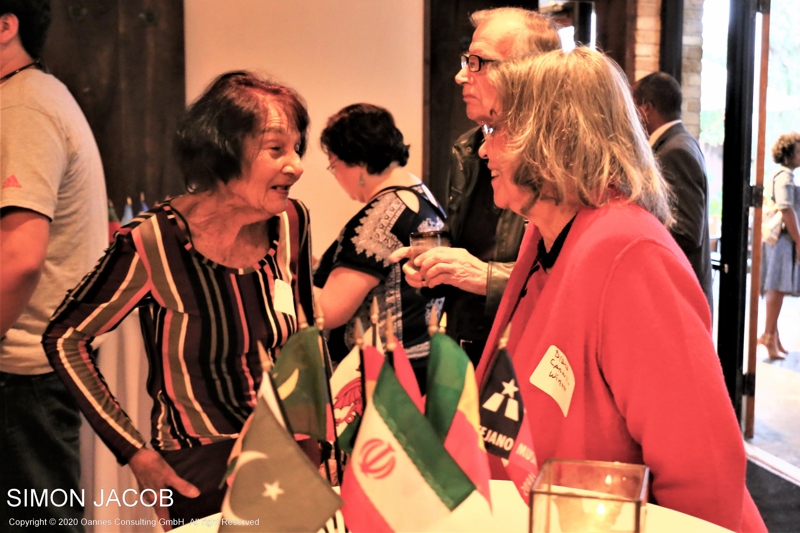 Source: Simon Jacob, IVLP Gahthering 2020, Texas, San Antonio
Afzal Majeed Butt
from Pakistan, is a media professional, journalist and has 20 years of experience, which shows in his easygoing manner, suiting the man in his mid-forties perfectly. Afzal has a bachelor's degree in journalism and political science from
Punjab University
. His friends call him the "Load Bearing Wall", which, if I understood correctly, means that he is extremely resilient. Well, in a country like Pakistan, which I only know from the news, in the context of the Taliban and terrorist attacks, you surely need nerves of steel to be a journalist. All the more when you are responsible for
Pakistan's largest news channel, ARY
, as assignment head of Lahore, the cultural capital of Pakistan. During this relaxed evening in San Antonio, I took countless photos of the guests, which I send to them later.
Afzal
and the members of his group were among them, who all were from different countries in Central- and South Asia. I especially liked one picture I took of the Pakistani journalist. His impressive and extremely well-groomed beard reminded me of the clergy of my church, I am part of the
Syrian Orthodox Church.
He reminded me of one bishop in particular, who I value very much. Anyway,
Afzal
and his colleagues made an impression on me. I am still in contact with the Sunni Muslim and another member of the group. I also have an exchange with
Rajagopal Yasiharan
from time to time, who calls
Sri Lanka
his home, is also a journalist and, as far as I could gather, is an Atheist. His
Facebook posts
are usually very interesting to read; full of color, pictures and sometimes even philosophic touches, as well as funny videos. And so, it happened that evening that a Christian from Europe with Middle Eastern roots, a media professional from Pakistan and an Atheist from Sri Lanka crossed paths in San Antonio, Texas, USA, to talk and get to know each other. Perhaps it shows naivety, if we believe in peace together – or we'll start with facing the barriers and prejudices by taking the initiative.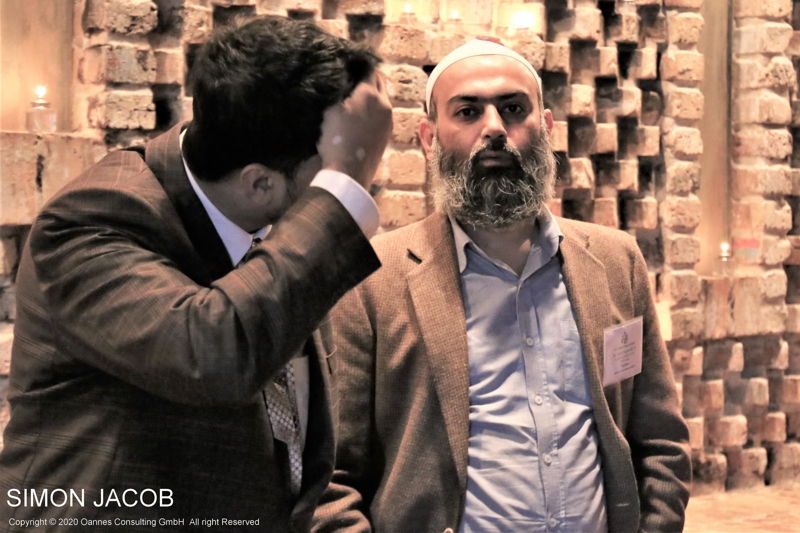 Simon Jacob, IVLP Gahthering 2020, Afzal Majeed Butt
January 2022
Afzal
took the initiative. A few weeks ago, he told me of a deed in the context of a
brutal murder
in Pakistan, which touched me deeply and which is the essence of what peace, sincere peace between the nations and religions means.
Afzal
and his friends did something you don't read much about in European media. And that is wrong. Of course, it's important to report of negative events and this is the task of any media professional who believes in honest media. The family man escaped a terrorist attack in Lahore just a few days ago and reported on the events. Western press
picked up on the topic
, but still, this is very far away for most people. But not for people in Pakistan. They have to cope with the situation, their worries and the resulting fear on a daily basis. But because of this, it's even more important to report on ambassadors of peace, who extend a hand towards others in an extremely tense conflict, especially one fueled by social media, often putting themselves in danger while doing so. That's what peacemakers do!
And I want to report on such a "peacemaker" and his story; respectively, Afzal Majeed Butt will do it in his own words and in the following interview.
Afzal´s Christmas Visit to a Church
After an incident in Pakistan in 2021, shortly before Christmas, where a Srilankan Christian died, Afzal made his way to a Pakistani-Christian church to talk to a priest about the events that had touched him so deeply.
At the same time,
Afzal
asked me to comment on the events that he had publicized in a
Facebook post
. Stunned by the initiative of my friend the Sunni Muslim, who I had been fortunate enough to meet in the USA, I offered to translate the post into German as well and share it with a wider audience in German and English.
Afzal´s Facebook post – Link
The following report is the original post from Facebook and in it, the Pakistani journalist describes in his own words, which initiative he and other journalists took after the events, in connection with the murdered Christian from Sri Lanka.
"Once upon a time…
there were Sunni, Wahabi and Shia (different sects of Islam) Journalists, who went to a church (infact a Cathedral) and felicitated merry Christmas to a Christian Priest. They ate cake from the Father's hand and the Father from their. Surprisingly neither the cake tasted bad, nor the talk tasted sour. Even during the two session of Chai (Milk Tea) and Green Tea neither the cup nor saucer urged us to quarrel. Father Shahid Meraj told us that few years ago Ruler of the time President
General Pervaiz Musharraf
was scheduled for 15 minutes stay in Cathedral and ended up spending two hours. Such was the friendly personality of Father Shahid Meraj that we as well didn't know how the time flew by. In this meeting despite my intention an event that was in my mind could not come up to my tongue.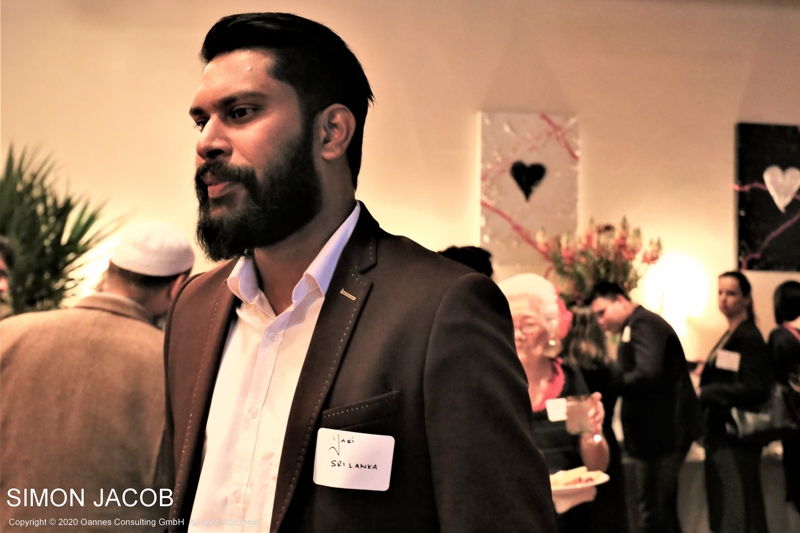 Source: Simon Jacob, IVLP Gahthering 2020, Rajagopal Yasiharan
Few days ago Priyantha Kumara; a Srilankan Christian manager of a factory; was lynched by a mob in Sialkot. After the incident I was avoiding talk with my Srilankan younger brother Rajagopal Yasiharan. When the news made it to international media I received a whatsapp message from Yasi. He had forwarded a twitter video showing the lynching of Priyantha Kumara and wrote:
"I was deeply saddened to hear the news today."
I had no words to reply, with a broken heart and words I wrote:
"My apologies to u[you], the family and Nation."
Even after that my heart was not content, this apology was insignificant/insufficient. And in circumstances like these actions; not words; matter.
In consultation with ARY colleagues Nazir Ali Bhatti sahib, Ajaz Maqbool sahib we tried to take a cake a day before Christmas, but because of the busy schedule of Father Shahid Meraj the meeting was postponed. On 29th December when we finally met, special mention was made of noble hearts who worked diligently for interfaith harmony like Late Qazi Hussain Ahmed sahib, Bishop Alexander John Malik sahib, Qazi Abdul Qadeer Khamoosh sahib.
Cathedral Church of Resurrection; situated on the Mall road Lahore; is also known as rooster church (because of the old weather-vane shaped like rooster), a piece on its glorious past is put on hold, may be till tomorrow."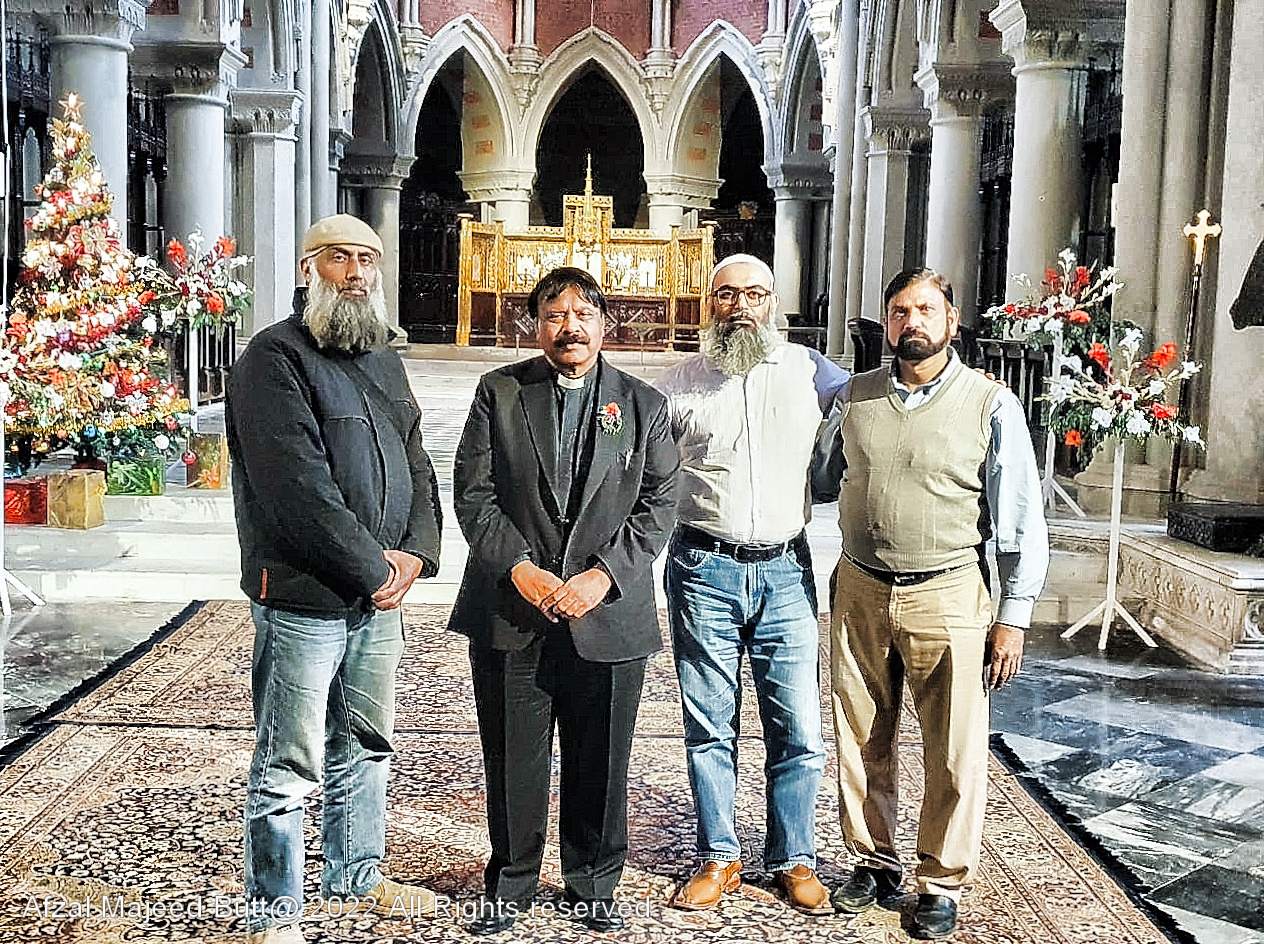 The interview is preceded by a brief description of political and social events in Pakistan in relation to the interview I conducted, so that individual aspects can be better understood in terms of content. All sources are linked accordingly, as in the entire article.
The nuclear weapons state has the sixth-biggest army in the world and struggles with instability. Ethnical-religious conflicts, terrorism and corruption make life difficult for Pakistanis. But there are positive things to note. The country has a young population, which is getting more active in the fields of media, design and IT with a focus on software development, and which is growing into a big competitor for India. As a result, a growing middle class is emerging, giving rise to hope.
Contact Afzal Majeed Butt
Simon Jacob,